Top Reasons Why Commercial Real Estate Investment is the Best Choice in Delhi NCR
Welcome to our blog on the top reasons why commercial real estate investment stands as the best choice in the vibrant region of Delhi NCR. We have meticulously researched and analyzed the key aspects that make this investment avenue highly lucrative. From its thriving economy to its immense growth potential making Delhi NCR Real Estate the best choice for Investment. Let's dip dive into the top reasons why you have to invest in Real Estate in Delhi NCR
Booming Economy
Delhi NCR boasts a robust and diverse economy that serves as a major driver for commercial real estate growth. The region is a hub for numerous industries, including IT, finance, manufacturing, and more. The presence of multinational corporations and startups alike makes it an attractive destination for businesses, which, in turn, boosts the demand for commercial spaces.
Strategic Location
The strategic location of Delhi NCR contributes significantly to its appeal as a top-notch investment destination. With its proximity to major cities, well-connected transportation infrastructure, and access to international airports, the region serves as a gateway to the rest of India and the world. This accessibility enhances the value of commercial properties in the area.
Thriving Retail Sector
The retail sector in Delhi NCR is thriving, and it continues to experience remarkable growth. With an increasing middle-class population and a rise in disposable income, the demand for retail spaces, shopping malls, and entertainment centres is rising. Savvy investors can capitalise on this trend and secure a steady stream of rental income.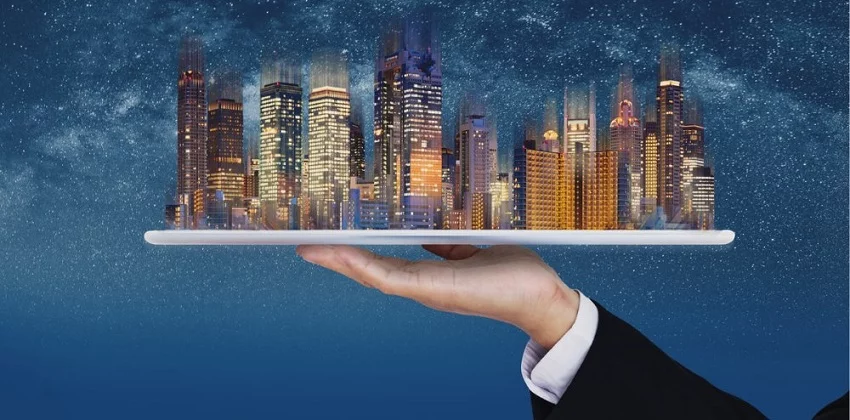 Booming Hospitality Industry
Delhi NCR is a popular tourist destination, attracting both domestic and international travellers. As a result, the hospitality industry is booming, leading to rising demand for hotels, serviced apartments, and other accommodation options. Investing in commercial real estate for hospitality purposes can yield handsome returns, particularly in areas with high tourist footfall.
Government Initiatives
The government's pro-business policies and incentives have played a crucial role in fostering a conducive environment for commercial real estate investment in Delhi NCR. Initiatives like "Make in India" and various Smart City projects have encouraged foreign and domestic investors to explore opportunities in the region.
Escalating Rental Yields
One of the primary reasons why commercial real estate investment stands out in Delhi NCR is the potential for high rental yields. The demand for office spaces and retail outlets is consistently increasing, leading to attractive rental income for property owners.
Capital Appreciation
In addition to rental yields, the potential for capital appreciation in commercial real estate is substantial. As the region continues to witness rapid development and urbanization, property values are expected to soar in the long run, providing investors with significant capital gains.
Conclusion
In conclusion, investing in commercial real estate in Delhi NCR is a smart choice due to its thriving economy, strategic location, and robust demand across various sectors. With the government's support and promising rental yields, investors can enjoy both a steady income stream and the potential for substantial capital appreciation. We hope this blog has provided you with valuable insights into the reasons why Delhi NCR is a top-notch destination for commercial real estate investment. So, if you are looking to diversify your investment portfolio, this dynamic region might just be the perfect place to start your journey toward success.