Why Yamuna Expressway is Your Ideal Real Estate Investment?
The Yamuna Expressway, stretching for 165 kilometers from Greater Noida to Agra via Aligarh and Mathura, has emerged as one of the most promising real estate hotspots in Delhi-NCR. The recent surge of real estate projects, integrated townships, logistics hubs, and warehouses along this corridor has turned it into a magnet for residential real estate buyers and investors.
The endorsement of two upcoming metro routes, Noida City Centre to Sector 62 and Noida City Centre to Greater Noida, has further ignited development in this region. Additionally, the proposed Delhi-Mumbai Industrial Corridor (DMIC) passing through Dadri promises accelerated growth and the establishment of special development zones and warehousing facilities.
Yamuna Expressway: A Rising Star:
The Yamuna Expressway is not just a road; it's a corridor of opportunities. Stable property prices and considerable potential for appreciation make it a sought-after destination for investors. The presence of iconic landmarks like the Night Safari, Buddh International Formula 1 Circuit, and Jaypee Sports City has further enhanced the region's allure.
With Gautam Buddha University in close proximity and seamless connectivity to Noida and Greater Noida, the development of major residential townships is well underway.
Real Estate Choices Along Yamuna Expressway:
Leading developers such as Gaurs, Supertech, ATS, Lotus, Skyline, Ajnara, and Imperia are actively involved in developing residential projects along the Yamuna Expressway. Properties of various configurations can be found in sectors 19, 22, 25, 22D, 24, and 17A along the expressway.
Property prices start as low as Rs. 10 lakhs for affordable housing units and can go up to Rs. 2.25 crore for luxury projects. There is also a range of mid-segment properties available, typically priced between Rs. 40-80 lakhs.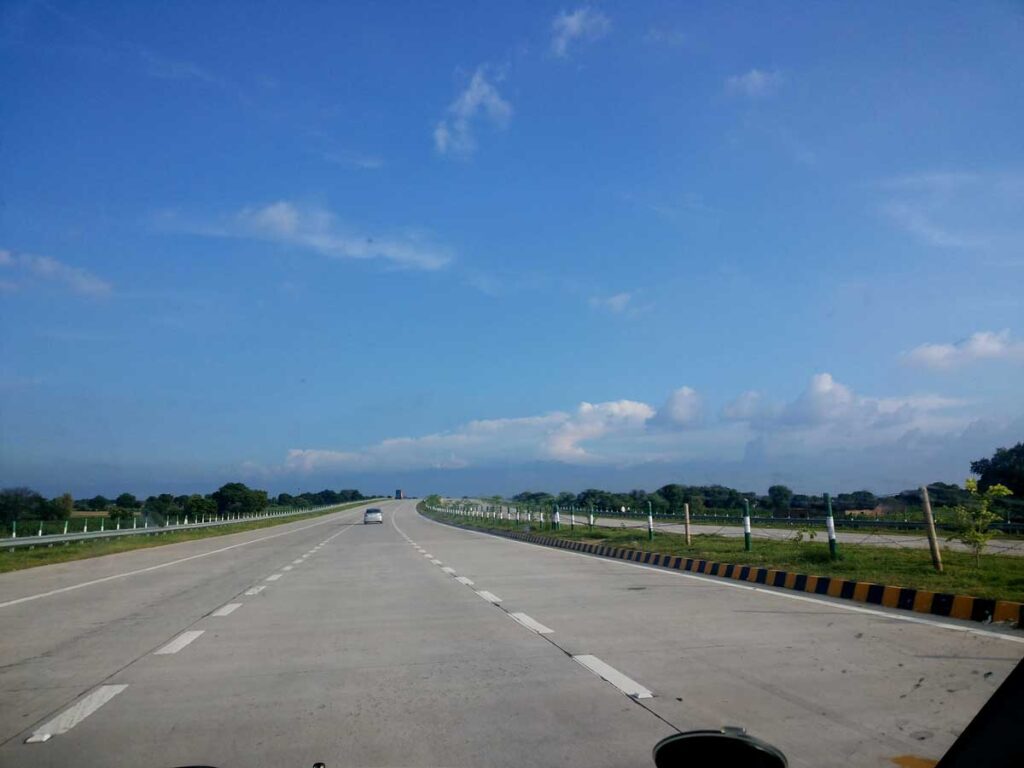 Why Invest in Yamuna Expressway?
Yamuna Expressway is poised to become a housing hub of the future. The impending Jewar Airport and complete metro connectivity are catalysts for future growth. The airport will not only enhance connectivity with Delhi but also lead to new infrastructure linking it with the Indira Gandhi International Airport.
The Yamuna Expressway Industrial Development Authority (YEIDA) has revised its Master Plan 2031 to encourage more development. The proposed changes include a commercial zone in sectors 18 and 20, allowing for banquet halls, hotels, mixed-use projects, and other utilities.
The future also holds the promise of the metro extension to Greater Noida, the Jewar International Airport, and the development of a financial hub similar to Bandra-Kurla Complex in Mumbai by NBCC near the airport. As several MNCs and corporates flock to the region, investment potential in Yamuna Expressway is set to soar.
The planned connection between the third phase of the FNG Expressway and Yamuna Expressway, along with the Eastern Peripheral Expressway intersecting roughly 9 kilometers from Greater Noida's zero point, will add to the area's desirability. The rapid development of schools, shopping facilities, and social amenities, coupled with relatively lower property prices compared to Gurgaon, makes this an ideal investment location.
Conclusion:
The Yamuna Expressway represents more than a road; it's a gateway to future growth and prosperity. With strategic connectivity, rising infrastructure, and promising property prices, this corridor is poised to become a real estate haven. As the region continues to evolve, investing in the Yamuna Expressway is your ticket to a real estate future brimming with opportunities. Your real estate journey begins here, along the promising Yamuna Expressway.