A Journey into Commercial Real Estate Investment
As a growing real estate company we at Madhyam understand the significance of diversifying your investment portfolio. Commercial real estate, in particular, offers a myriad of exciting opportunities for astute investors. In this comprehensive blog, we will embark on a captivating journey together, delving into the various types of commercial real estate, their unique attributes, and their potential. So, let's set foot into the world of commercial properties, guided by authentic research and structured insights.
Office Spaces – A Hub of Productivity
Office spaces are the backbone of any thriving business. From gleaming corporate towers to co-working spaces fostering innovation, investing in office real estate can yield substantial long-term returns. With the rise of startups and established companies seeking functional workplaces, office spaces remain a prudent choice for investors.
Retail Properties – Where Commerce Thrives
In the vibrant world of retail, opportunities abound for those seeking a dynamic investment. Retail properties encompass shopping malls, street-facing stores, and pop-up spaces. The key lies in securing prime locations, where footfall and consumer spending are high, ensuring a steady stream of income.
Industrial Real Estate – Fueling Economic Growth
Industrial properties, including warehouses, logistics hubs, and manufacturing units, are essential to economic growth. The rapid expansion of e-commerce has heightened the demand for efficient storage and distribution centres, making industrial real estate a promising avenue for investors.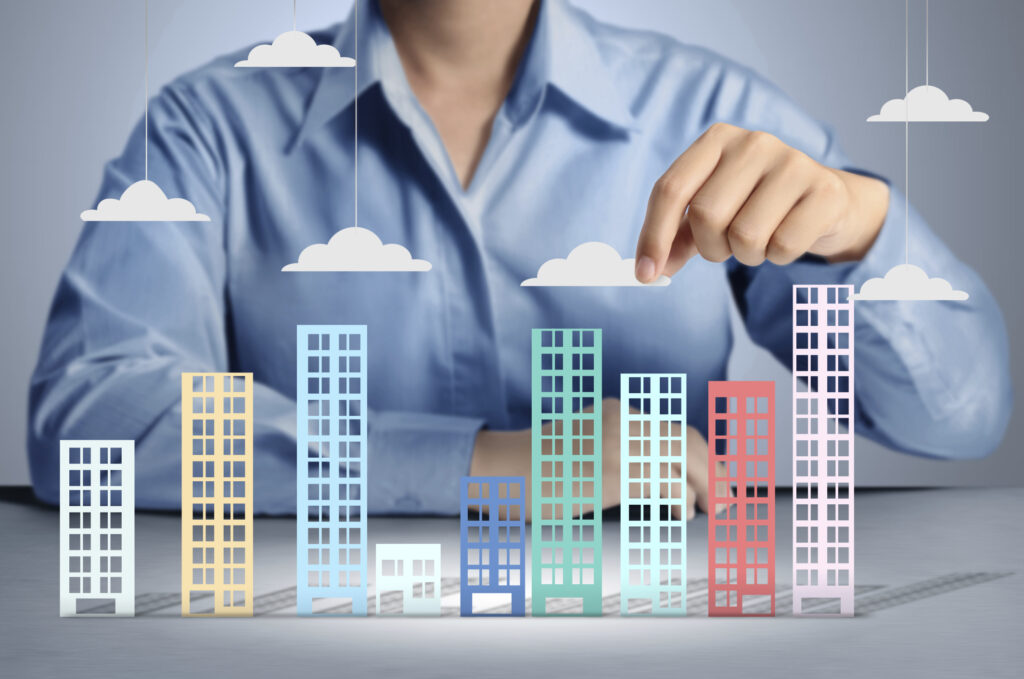 Experiencing Luxurious Returns in Hospitality
The hotel, resort, and serviced apartment sectors of the hospitality sector offer an attractive blend of luxury and financial advantages. Popular tourist spots like Goa provide the ideal canvas for investors hoping to profit from the increasing leisure and tourism sector.
Multifamily Properties – Embracing Community Living
With the rising trend of urbanization, multifamily properties have gained immense popularity. Apartment complexes and condominiums provide a stable source of rental income, attracting families and individuals seeking convenience and amenities.
Healthcare Real Estate – Investing in Wellness
As the healthcare industry expands, so does the demand for medical facilities and clinics. Healthcare real estate includes hospitals, medical centres, and specialised care facilities. Investing in this segment can be both fulfilling and financially rewarding.
Mixed-Use Developments – The Perfect Blend
Mixed-use developments offer a harmonious blend of residential, commercial, and recreational spaces. These self-sufficient communities cater to modern lifestyles, fostering convenience and enhancing property value over time.
Welcome to the fascinating world of commercial real estate, where rich investment opportunities are limitless, says Madhyam Real Estate. You now have insights into the wide range of commercial real estate, from bustling office buildings to successful retail locations, innovative warehouses, and opulent hotels. Long-term financial success may result from adding commercial real estate to your portfolio as a means of diversification. Accept the possibilities of each form of property, take the chance to invest, and watch your wealth grow. Allow Madhyam to lead you on this thrilling journey of development and wealth in the commercial real estate industry.