The city of Noida has become a mammoth of epic proportions who is rising at a fiercely rapid pace. Thousands of people happily rush towards their beloved city in order to satisfactorily fulfill their employment, education and entertainment needs. But the Noida barrage has merely kick started. Noida is rising and shining, and the Noida juggernaut simply cannot be stopped. The city is getting bigger and better with every passing minute and therefore it comes as no surprise whatsoever that a plethora of people want to purchase a dream home in this tremendous city.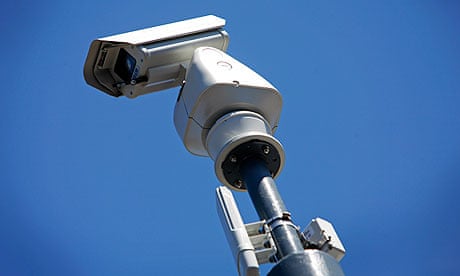 Noida is all set to become a whole lot better and safer. Concerned authorities of the city are mulling over the proposal to commence a game changing drive, where cutting edge surveillance CCTV cameras will be installed at the entry and exit points of each and every commercial and residential society of the city. The cameras will record the entry and exit of traffic in these areas and will go an extremely long way towards establishing Noida as a more secure and safe city. It will also establish Noida as a completely electronically controlled and protected city.
It is no secret whatsoever that the number of policemen working in Noida is way short of the actual number of policemen required. Thus in a bid to curb and tackle the rising crime in the city, authorities have decided to go the electronic way. Although no final date has been set for the completion of the project but the concerned RWAs are already in talks with a couple of private players regarding installation and maintenance of CCTVs all around the city. As has been already observed in various developed countries, crime can be thwarted to a great extent by efficient utilization of technology. Therefore brace yourself for an almost crime free Noida pretty soon.
Also YEIDA has put the growth of the region on absolute fast track. The new CEO has taken over the reins from his predecessor. The new man in charge has a crystal clear game plan as far as the development of the region is concerned. Reduction in number of accidents at Yamuna Expressway, distribution of additional compensation to farmers, handing over of possession to buyers of residential properties, introduction of a tech savvy helpline where people can register their complaints for a faster resolution etc, are just few of the things in their mind.
Noida Authority also recently met with the all important DMRC for a review meet of the Kalindi Kunj and Sector 62 metro rail links. All the work is on schedule and the work is expected to be completed in a timely fashion. Thus a way better connected Noida is on the cards as well. Commuting woes which haunt Noida now will very soon be a thing of the past.
So explore and embrace this magnificent city of Noida as soon as possible. Make Noida your dream home and live the grand life.