RERA Approved Residential land in North Goa, The Origin Sasoli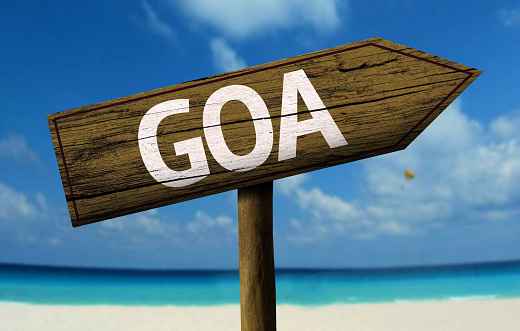 RERA Approved Plots in Goa The Origin Sasoli is the largest branded land advancement in North Goa close to Goa International Airport and is located in the tranquil Western Ghats in Sasoli village (Mopa). An innovative project of its kind, it is based on sustainability, wellness, Ayurveda, and living as close to the environment as possible. Privileged with clear, sparkling water, clean, unpolluted air, and perfect surroundings. Golden harvests can be expected in a fertile environment. the initial Sasoli is an endless expanse of lushness, and being here is always uplifting.
The Wellness Communities & Real Estate Initiative's objectives are to direct, connect, and encourage wellness in the built environment, including major innovations, existing developments that have been given new life, and relatively smaller wellness innovators who are working to create transcendent healthcare real estate properties. Axon Builders has introduced The Origin-Sasoli, a three-dimensional project north of Goa, getting publicity in the real estate industry. The largest and most recognizable land development in North Goa, The Origin Sasoli North Goa, is close to Goa International Airport and situated in the tranquil Western Ghats in Sasoli village.
A renowned Developer: Axon
Axon accepted the obligation to introduce this partnership of serenity, wellness, and health with the development of real estate because the project's primary objective is to provide a livelihood away from the hustle and bustle. Along with the real estate developers, planners, architects, and investors who are establishing wellness societies and incorporating wellness real estate all over the world, Axon deserves to be acknowledged.
Advantages of the project's location
Consumers and residents now expect healthy environments that are environmentally conscious. A long-term wellness vision is driving the intentional pre-imagination, design, and construction of health-friendly built environments. The following are some of the location benefits that Axon considered when designing this environment, in addition to health considerations.
15 minutes from Goa International Airport (Mopa), 20 minutes from the casino zone, 20 minutes from Ayush Hospital, 45 minutes from Panjim, and 45 minutes from Goa beaches
In comparison to Goa's steeper real estate prices, the sea belt closest to Sasoli offers high chances of property value appreciation and growth.
Sasoli, as a tourist destination, is poised to attract a large number of local audiences for vacation and corporate events, making it one of the most desirable development locations.
The Maharashtra government intends to build the Konkan Expressway at a cost of Rs. 70,000 crores (Mumbai to Sindhudurg in 3 hours)
The project is also only 40 minutes away from all of North Goa's famous beaches.
Maharashtra state highway SH 124, passes through Sasoli
15 min from NH 66 connecting Mumbai, Goa and Bengaluru
Scenic Konkan Railway passes through Sasoli
15 mins from Thivim Railway station
Property prices are expected to rise by 27%-30% per year after the MOPA airport opens
Major Takeaways of the project
Enjoying enduring goodness from organic pastures, served fresh, improves your health. Air quality index for Thrive in Pure Living: Metro City 402 vs. Origin 76. With multiple amenities to choose from, The Origin Sasoli offers peace and a connected lifestyle. The top-notch amenities available guarantee inclusivity and involvement for "enthrall," "engage," "elate," "rejuvenate," and "relax."
Infinity pool. Clubhouse, Gymnasium, Sports & Games Era, Camping & Bonfire, Library, Amphitheater, Mini Theatre, Go Karting, Skating Park, Nature Garden, Pottery Classes, Spa & Sauna, Cooking & Baking Classes, Organic Farming & Horticulture
Valet Parking, Concierge Services, Private Chef on Call, In Room Dining, Laundry Services, Medical Services, Door Step Delivery Services, House Keeping, Transportation, House Keeping On Call
Luxury villas that exemplify modern sophistication
Log Cabins Plush, rustic log homes tailored to your preferences
Apartments with Services Where utter contentment collides with breathtaking plots Relax in the midst of enthralling natural beauty
Conclusion
This project offers Organix Farming, Gen Garden, a Wellness Centre, an Ayurvedic spa in the middle of nature, as well as ultra-urban needs as well. Whether you enjoy the peace and quiet of beaches and forests or want to live an urban life away from the hustle and bustle, this project has it all. Therefore, investing in a project at such a sought-after location will only enable you to benefit to the fullest extent. Best Real State Broker