In 2023, Four Easy Ways to Invest in Real Estate
Rental Properties: A Timeless Investment
Investing in rental properties remains a tried and true method to make money in real estate. The concept is simple: you acquire a property and rent it out to tenants. The rental income not only covers your mortgage payments but also generates a positive cash flow.
When selecting a rental property, consider its location, demand, and potential for future growth. A property in a high-demand area with good infrastructure and amenities will attract quality tenants and appreciate value over time.
Real Estate Investment Trusts (REITs): Diversification Made Easy
For investors seeking a more hands-off approach, Real Estate Investment Trusts (REITs) can be an excellent option. REITs are companies that own, operate, or finance income-producing real estate in various sectors, such as commercial, residential, or industrial.
By investing in REITs, you're essentially buying shares of a real estate portfolio managed by professionals. This allows you to diversify your investment across different properties and locations without the burden of direct ownership. REITs typically offer regular dividends, making them an attractive choice for income-focused investors.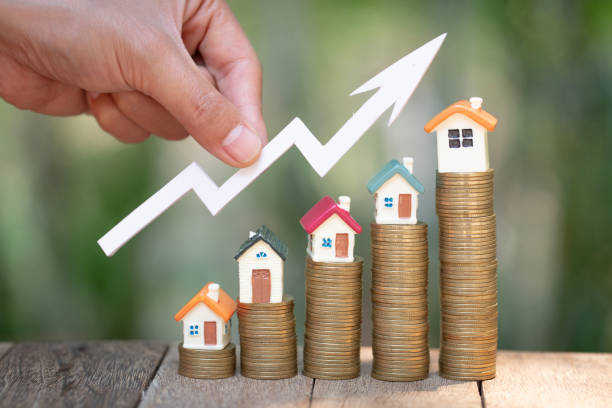 House Hacking: Rent-Free Living
A cutting-edge method of real estate investing called "house hacking" is residing in one unit of a building with many apartments while renting out the others to pay for your living expenses. This tactic enables you to simultaneously develop income and equity.
For example, you could purchase a duplex, triplex, or a small apartment building and live in one unit while renting out the others. The rental income from the additional units can cover or offset your mortgage, making your housing costs virtually free. House hacking is an ideal option for first-time investors or those seeking a more affordable way to get into real estate.
Conclusion
Remember that careful planning and study serve as essential for success when you begin your real estate investment career in 2023. Investing in rental properties, REITs, real estate crowdfunding, or trying your hand at home hacking are just a few options. Each has its own pros and considerations.
Always assess your risk tolerance, financial goals, and time commitment before making any investment decisions. Additionally, consider seeking advice from experienced real estate professionals who can guide you through the process and help you make informed choices.
With dedication and smart investment strategies, 2023 could be a prosperous year for your real estate portfolio. Happy investing!
Thanks for visiting Madhyam real estate blog! You've arrived at the perfect website if you're passionate about real estate investing and keen to investigate new prospects in 2023. With the appropriate approaches, real estate investing can be a profitable endeavor that generates large profits. This blog post will go over four simple and successful real estate investment strategies for this year. Let's start now!